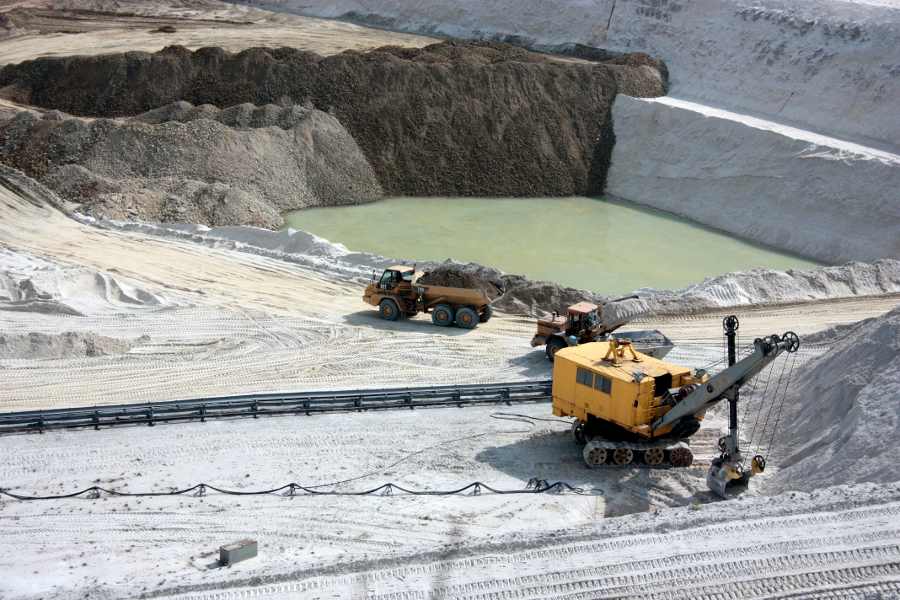 Grudzeń Las Company acting in the buffer zone of National Park and Reserve, the European Bison Breeding Centre aims at the least possible interference in the environment.
Production is carried out without excessive waste due to that provided for all products hydroklasyfikacji. Water used in this process is in a closed circuit. The negative influence of operation does not go beyond the pit and do not penetrate into the environment. Tens of hectares of land will be transformed in accordance with approved dossiers and decisions in the direction of reclaimed agro-forestry and water and forestry.
Excavation Grudzeń Las change in the water tank with a beautiful wooded slopes with a northern forested hill - the dumping ground. In the final phase of the operation of septic sludge will be drained, and covered with forested. Currently, septic tanks are used as additional water to ensure that waterfowl refuge.
Pit Piaskownica–Zajączków Wschód with the dump will be forested. Recived a system of mining deposits dozer-ripper stability of slope, and ruled out the threat of mining damage.