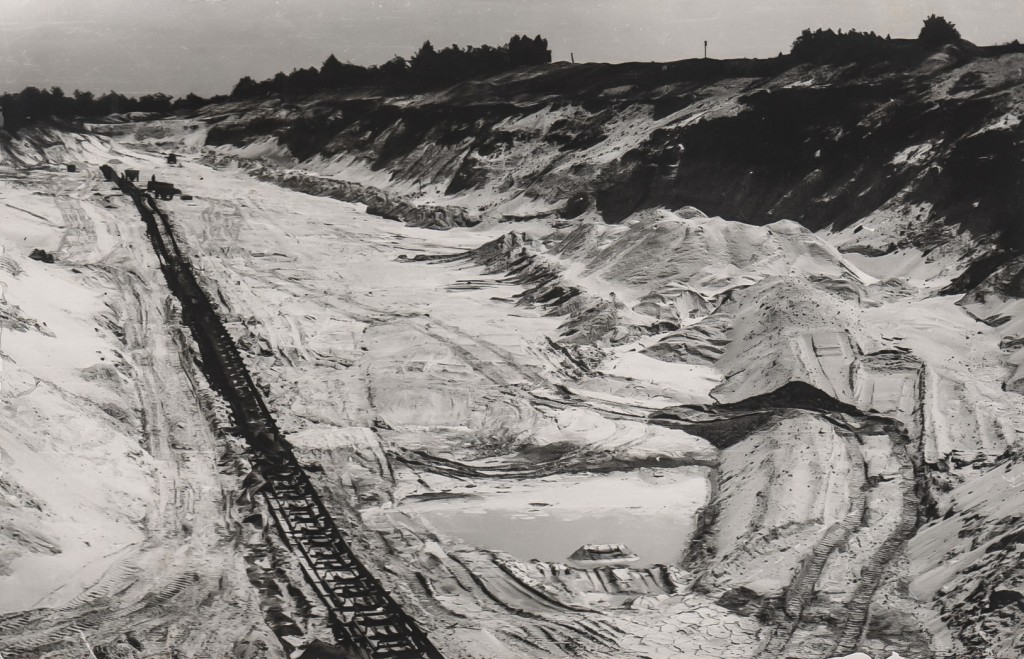 Sand from the Syklina Tomaszowska region caught the attention of the late nineteenth century. During this period numerous scientific papers on the geology has been created .
Detailed geological documentation has developed in the second half of the twentieth century. Silica sand in Grudzeń Las was already exploited in the 30s of the twentieth century. Initially were used in the foundry industry in the rough.

Demand heavy industry in the seventies of the twentieth century meant that the Materials Supply Enterprise Foundry in Tychy, launched in 1974, Silica Mine, "Grudzeń Las" based on the Austrian technology hydrorating.

From 1 June 1998, independence was achieved starting operation of a limited liability company. The strategic objective of the company is manufacturing the highest quality molding sand and glass sand class III and IV based on the new equipment, modern equipment and monitoring of physico-chemical laboratory.

This is complemented by the production of filter grits, kaolin, sand, technical, and aggregates of silica powder and dolomite meal.

Objective is met by experienced and qualified staff, working in harmony with the environment. In 2005 we have entered the elite group of businessmen who have a Quality Management System acc. DIN EN ISO 9001: 2000.